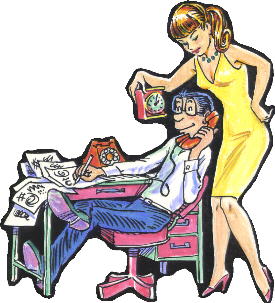 AZPlerp.com
A.Z. Plerp Company
CLUSTER PUZZLE SALES HISTORY ON EBAY
At the tail end of 2002 I first became aware of Cluster Puzzles being actively traded on eBay. That revelation alone was responsible for the creation of the A.Z. Plerp Company, its offerings and this website. Almost 50 years after their creation, Cluster Puzzles have a growing base of dedicated collectors and fans.
Since that time I've kept a log of all the Cluster Puzzle auction appearances I could find on eBay and of the auction results. (I know...get a life, right?) The fact is that this process has painted a more accurate picture of how the various different Cluster Puzzle titles compare to one another in terms of rarity and perceived value. It has also confirmed an optimistic "feeling" that I had. As compared to other puzzle auction sales in general, Cluster Puzzles do in fact enjoy a very significantly higher "sales success rate" at auction.
Of the thousands and thousands of jigsaw puzzles listed on eBay each year the average "sales success rate" is almost exactly 50%. That is to say half of all the puzzle auctions end without a sale. Some puzzle brands like Springbok, Parker/Pastime, Madmar and J.K. Straus, widely considered "collectible", stand out as having higher sales success rates in the 75% to 80% range. A handful of rare and high priced names like U-Nit, Tuck's, Burt and the astronomically costly PAR puzzles produce even higher numbers. Maybe not so surprisingly, the old Playboy Playmate jigsaw puzzles also have quite a high sales success rate.
I've documented 1029 Cluster Puzzle auctions (not including any of my own) over the past few years. The numbers show that 804 of them, almost 80%, ended with a sale. This indicates to me that Cluster Puzzles are indeed perceived as desirable and "collectible" items...and with one big difference. They are still reasonably affordable.
Below are the results of the eBay auctions I have documented. I will try to keep this updated on a regular basis. I present the data only as a matter of interest. I cannot guarantee that I've documented ALL the auctions there have been, I could of easily missed others.
All Cluster Puzzle eBay Auctions - 12/15/2002 to 9/30/2013
# AUCTIONS # SOLD SUCCESS %
1029 804 78.1%
2003 / 2004 AVG. $14.05
2005 / 2006 AVG. $18.22
2007 / 2008 AVG. $18.72
2009 / 2010 AVG. $17.48
2011 / 2012 AVG. $16.89
2013 AVG. $21.83

Individual Cluster Puzzle Titles:
Animals (#1) Highest: $56.00 Lowest: $1.95
# AUCTIONS # SOLD SUCCESS % AVG. $
246 181 73.6% $14.79

Figments(#2) Highest: $69.99 Lowest: $0.99
# AUCTIONS # SOLD SUCCESS % AVG. $
291 202 69.4% $15.37

Sports(#3) Highest: $76.00 Lowest: $2.50
# AUCTIONS # SOLD SUCCESS % AVG. $
102 87 85.3% $17.18

Make-Up(#4) Highest: $70.07 Lowest: $1.25
# AUCTIONS # SOLD SUCCESS % AVG. $
109 82 75.2% $18.29

Doodles(#5) Highest: $46.00 Lowest: $2.99
# AUCTIONS # SOLD SUCCESS % AVG. $
94 84 89.4% $16.50
Whimsies(#6) Highest: $56.00 Lowest: $2.00
# AUCTIONS # SOLD SUCCESS % AVG. $
53 52 98.1% $19.51

Unlikely Story #1 Highest: $38.5 Lowest: $4.99
# AUCTIONS # SOLD SUCCESS % AVG. $
24 16 66.7% $20.78

Cluster Puzzles (3 puzzle set) Highest: $117.50 Lowest: $0.99
# AUCTIONS # SOLD SUCCESS % AVG. $
110 100 90.9% $25.89
We love to hear from you. If you feel inspired, drop us an email message at: info@azplerp.com