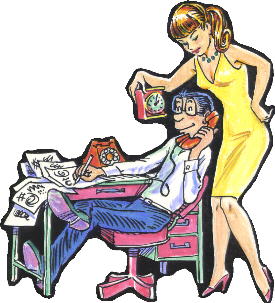 AZPlerp.com
A.Z. Plerp Company
Excerpts from our Cluster Puzzle fan mail:
....When I was a kid in the late 80s, my grandmother took me to a store and let me pick out an item, which ended up being the Animals puzzle. It caught my eye quickly, and didn't disappoint once I got it home. I loved that puzzle -- something about the beautiful art and the way the pieces interlocked really spoke to me. I completed it over and over, well past the point of challenge....., M.S. 7/30/13

Love your Dad's puzzles! My brother and I each got one for Christmas back in the day. A big influence on me becoming an artist, they were so much better than the average jig-saw. Mom gave them away! You know how that is! Now I will have one again, S.M. 12/25/12
.
When my son was 6 years old he had to spend a week in the hospital. I purchased two of these puzzles for him. One was the animal set, which was his favorite. I can't remember for sure what the other one was - I think Doodles. Unfortunately I lent them to someone and never got them back. He has asked if I still had them as he now has a 7-year-old son. I just purchased the Figments on eBay. Can't wait to get it! S.K. 10/16/11

Hello Kelvin and Alex, I wanted to share with both of you how delighted I was to find the "Unlikely Story NO.1: The Amazing Discovery of Alec Zandimer Plerp" puzzle at an estate sale for .75. I picked it up and said, "I remember doing a puzzle like this when I was young." Flashes of animals or doodles went through my head, but it was a long, long time ago! My husband, daughter and I then delighted in doing the puzzle, which came with the hint sheet and original box. (and you were right, children can do it four times faster than adults!) I decided to do a search on the value of it and found your ebay offerings and then your website. I was so happy to find further information, and I look forward to ordering your book soon. I am also so glad that your father is still living and can enjoy the comments people make now about his tiny masterpieces! He truly is a genius and it is so wonderful that he expressed himself in a way that has brought so much enjoyment to so many...A.R. 3/9/10

Some 35 years ago when my sister and I were children we would go to visit my Grandmother and she had this amazing puzzle made up of many individual animals that locked together to form the puzzle.....When my Grandmother passed away the only one of her belongings that either of us wanted was the puzzle. Unfortunately it disappeared, never to be seen again. For the past 25 years I have been searching for that puzzle to give to my sister as a Christmas gift....For years I've been searching everywhere looking for just a "vintage animal puzzle". To my amazement, last week on Ebay up popped a listing for the "1964 ANIMAL JUMBLE-FITS CLUSTER PUZZLE #1" by Cadaco.....Now that I knew the name and manufacturer I googled for more info and found your site. I am so happy to find that there are others who love these puzzles as much as we do and that there is a resource for information. The Ebay seller actually had one of each of the Jumble Fits puzzles and I was able to get the #1 Animal puzzle and the #2 Figments puzzle. Now I can't wait for Christmas to see my sister's face when she opens her gift...D.I. 5/18/09

Hi! I can honestly say that I've searched for these puzzles FOR DECADES! When I was a kid, we would occasionally take a long car drive to visit relatives. As a reward for being good in the car, we always stopped at the NUT TREE in Vacaville, CA. It was a special place, with a small train, and the greatest toy store EVER. Not because it was huge, but it had the niftiest toys (at reasonable prices) we'd ever seen.....BUT my very favorite thing I ever got there was a FIGMENTS puzzle....I spent the rest of my life trying to find others....I really want to see these puzzles again to quiet this decades-long yearning....I just found out today that they still exist. L.B. 2/24/09

Hello from Alaska! I found your website this evening after picking up a complete "Animals" cluster puzzle today, complete with hint sheet in great condition, for .99 at a second hand store. I'd never seen anything like it, but the unique plastic box first caught my attention, and then the detail in the animals portrayed told me this wasn't just a typical toy. The fine print across the bottom of the game cover card says Copyright 1964 Cadaco, Inc. I'm so glad I found this marvelous puzzle, and now I've found some good information about it as well! Thank you so much for making this information available online - and warmest appreciation to your Dad for creating such a delightful puzzle! - H. 1/21/09

Just wanted to thank you for sending me the history booklet and the big cluster puzzle. They're wonderful. I received Make-Up when I was a kid, and I still have it. I bring it out and friends like to put it together. It's good to see the other puzzles that are available.... G.M. 11/13/08
Thank you so much. Your father must have been an imaginative and genuine artist. I grew up with these puzzles (I'm still looking for a few pieces that I know I'll find someday) but thanks for putting this up for sale and sharing part of his legacy with his fans. Cheers! G.D. 11/6/08
I recently found the No.4 "Make-Up" cluster puzzle and it brought back memories of having so much fun trying to put it together at 40 years ago. I just showed it to my two boys (7 and 10) and they loved it just as much as I did and do....A.H. 1/10/08
Your dad was a genius!...We have been playing with our two cluster puzzles since the 60's. First my mom in college, then me starting around age 7, now my children enjoy these! We have 2 of them, would LOVE to get the whole collection....T.G. 10/9/07
My four year old grandson loves puzzles and the Animal puzzle is one of his favorites. I must have gotten it for my oldest son back in the early 70's. Thanks for the gift that keeps on giving.. Who needs toys from China. Just save the old ones! P.H. 9/13/07
Hello! I have my grandmother's Jumble-Fits puzzle #2 that I have loved since I was a child. My children are now doing the puzzle...this puzzle has made quite an impression on my family! The characters and the hints and the shapes of the pieces are forever ingrained in my brain! E.R. 6/3/07
WOW!...Hi, my brother recently asked me to help him get info on a puzzle we had as kids. All we could remember was "up-pup" and "bulbigator". I remembered most of the pictures but how do you google a picture when you don't know the name of it? I thought I might have better luck with ebay... I went there and typed in "vintage puzzle dream" and found a "Figments" puzzle listed...with $70 as the starting bid!! From that I was able to google up your site. Lots of fun! S.D. 5/3/07
I am absolutely over the moon - I got my parcel from you this morning, and what a box of delights it is. I have read the collectors book from cover to cover - and the story of your dad, from his time in ww2 pow camp to producing the innovative puzzles, and onto today, is fascinating.....L.B. 4/20/07
I picked up the three puzzles box set at a second hand store. Now i can't stop playing with them. Heck my 4yr old loves to help me put them together. Now I want to find the rest of them. T&L C. 4/20/07
...Thank you for this site and the wonderful information and thank your father for his amazing creativity in coming up with such a wonder puzzle idea. Also for the cute pieces and the wonderful coloring. Now I'm on a mission to get more.... C.D. 3/25/07
...What a treat!! Like a lil' bit of fountain of youth! I'm delighted to have a Cluster Puzzle I never had before. In fact, the ONLY Cluster Puzzle I've ever had was the figments and I got it back in 1974. Back in 1974 I was only 10 and my allowance was 25 cents a week. Meant that a cluster puzzle was competing with the option of buying 4 comic books or 20 packs of Wacky Package trading stickers. Alas, only when I became old enough to appreciate the genius of cluster puzzles..well, they were no longer being made and sold.... R.P. 3/5/07
...I have been carrying around a section of the "MAKE-UP CLUSTER PUZZLE" since the 70's. I spent a great deal of time in our local book store in Vt. when I was young. Being a lover of puzzles I would have been drawn to the cluster puzzle. But in the passing years I lost some of the pieces. I would periodically take out the puzzle, put together the pieces that fit and try to envision where the other pieces I had, that did not fit, belonged. I started collecting puzzles on ebay several years ago and came across a cluster puzzle. I started collecting them in hopes I would one day come across the puzzle of which I had only sections. I did find it recently and bid $70 in order to obtain it. I have now won "ANIMALS", "DOODLES", "FIGMENTS", and "MAKEUP" which is the complete set of the cluster puzzle pieces I cherished all these years. And now I have the history of the puzzles and the new large one. Hats off to you and your Dad. Please tell him how much I enjoy his puzzles.... E.M. 12/24/06
Had fun assembling the puzzle when it arrived yesterday. Brought back fond memories of the puzzles my daughter bought for my husband in 1964. I have been searching for these puzzles for over 20 years.... V.P. 9/12/06
....I've loved your dad's puzzles since I was about six, and my kids have been enjoying them for years, as well. A very big thanks to you....B.P. 6/9/06
I was recently given the "Animals" cluster puzzle that I grew up with. My Great Aunt owned it and I absolutely LOVED it. She was recently cleaning out an old "supply/junk" room in her home and found the puzzle -- it was missing for quite a few years. It is still in the original plastic container and the original Hint Card is enclosed (torn in half, but readable!) She gave it to me last month while visiting. I was THRILLED to have this cherished piece of childhood restored!! And now my ten year old and 6 year old are enjoying it!....I never knew there were MORE cluster puzzles until I "googled" it!!!!....Thanks for sharing these wonderful puzzles!!!! B.M. 11/20/05
I have an original Cluster Puzzle made by Cadaco. The one I have is "Animals" - No. 1. My dad bought it on a business trip in the 60's. It has been around for my nieces and nephews to play and recently, when my 85 year old mom was downsizing, my sister-in-law found it and asked if I wanted it. YES, was my answer - my kids have had fun with it and I would love to see what your doing with wood puzzles of this type. Please let me know more about your venture. Thanks. T. 9/28/05
What a great surprise to find your website! I remember the puzzles well, we got Figments for Christmas one year and were quickly hooked. I remember my mom bring one home when I was sick: ginger ale and Doodles. Your website brings back memories of Hairspray Harriet, the Red Weetzotz and the Blue Weetzotz, the Pipe Wrench. I look forward to playing with these again next time I visit my parents. J.M. 9/27/05

Hi!....My family had your dads puzzles as we grew up - I remember them quite fondly. We had Figments and Animals and Amazing Discovery. I will definitely need to collect these as my kids will enjoy them too! I sent an email off to my siblings... I'm sure they will also be glad to see your site. M.S. 9/26/05
I've had two of these puzzles ever since I was a child. I always loved them and hung onto them. I just now have taken them out of storage to show them to my two girls. "Whimsies" has been quite a hit with my 5 year old.....S.G. 7/24/05
....My mother purchased one of the animal jumble fits puzzles back in 1964 or 65. It was the one with the tray so I always worked on it from the outside in toward the center. When my children were mid grade school ages they played with it a lot. Over the years a few of the pieces were lost, and when my parents moved about 15 years ago the remainder of the puzzle was discarded. I was SO fascinated by the puzzle that I searched for one in the store Mom got hers....Ever since then I have been looking for this type of puzzle with no success. When I was going through a box of odds and ends from their home I discovered the hint sheet. I immediately got on the internet and discovered that I should be looking for cluster puzzles....N.W. 6/27/05
....I was given several of the puzzles during the 60's and used to use them when I babysat to entertain the kids. I continued to use them as a teacher in the 70's and 80's - even ordering the boxed set of three puzzles to supplement the very raggedy ones I already had. Fast forward to now - I am still teaching - but now I also teach teachers and parents about quality products to use with children. In my attempt to help them be able to order cluster puzzles for their children and students, I discover that the puzzles are no longer being made. Rats! Let me just say that bright kids even in this electronic age adore these puzzles and I hope you find a way to get them out there and into the hands of kids once again.....S.M. 3/29/05
I absolutely LOVED these puzzles growing up, and still have all six original puzzles. Unfortunately, I only have two of the Hint Cards. I've passed my puzzles to my kids and they love them too, but without the hints, some of the puzzles are nearly impossible....R.F. 3/9/05.
....I was so excited to see your Website, but ultimately wished I could order all your old puzzles all over again! I was just cleaning out our storage room and came across all 5 of our old ones and have spent a few days working on them, because some do not have the hint pages with them anymore, and a few are missing a piece or two....D.B. 1/22/05.
....I got my "Doodles" puzzle out for the umpteenth time to share with friends over the past weekend. This particular weekend, a new friend saw it and was mesmerized! She had to know where it came from, etc... so we started the search. I was amazed!!....J. 12/27/04.
....I had 5 of the puzzles when I was about 8-10, and I remember many fond hours playing with them. Last week I was unpacking some old boxes and I found the puzzles - some with missing pieces, but boy, what fantastic memories they brought back....J.S. 12/15/04.
....My parents purchased me one of the Amazing Discovery puzzles in about 1967 or 1968. I had it in the 4th grade, and I remember my friend and me laughing about the character, Frisky Piglet. I wrote a one page illustrated story about Frisky Piglet for a school paper and traced the crazy character on ruled paper, getting an A or a B for the effort..... Yesterday, I was in a store that sells old toys. There was a Figments #2 puzzle, and it triggered all of those old memories.....Thanks for the cool memories! T.S. 11/4/04
A friend of mine found two of the puzzles (The amazing discovery of Alec Zandimer Plerp & Figments) at a thrift store for $.25 each, she had no idea what they were but thought they were great....We all have so much fun putting them together....R.P. 10/4/04
Hi. I just found your web site. My children and I were putting together the animals puzzle this afternoon.....They love it so much....Thanks. M.L. 9/25/04... PS My kids say thank you!
I just found your web site today, and it was so exciting for me! When I was growing up, two of my favorite toys were 2 of the A.Z. Plerp puzzles.....Please let me know if you can give me some tips on finding these puzzles - finding your web site was a wonderful trip down memory lane.... J.H. 9/24/04
I received my "Smart People's" puzzle today -- and I love it! Now my mom wants me to order one for her.... J.T. 8/4/04
I have been looking for these every where. As a child my grandma had one of these and that is all my sisters and I did when we were at her house.... B. 6/29/04

....My kids love Figments, Doodles and Animals---which I have together from 1974 in one box. Thank you---these puzzles are the BEST!!! P.F. 6/24/04
....I have always been a fan of offbeat pop culture toys such as Wacky Packages, Mad Magazine and the like. I remember the first time I saw one of your dad's puzzles. I was around 10 years old back in 1975. A friend had the "Make-Up" puzzle. It was always kept in the kitchen hutch. We used to put that puzzle together all the time! Oh how I wanted it!....J.L. 4/30/04
Oh, if you only knew how long I have been searching for these puzzles!....These puzzles were in my 4th grade classroom back in the mid '70s. We had "Animals", "Figments" and "Sports". Now I'm going to be on a crazy hunt for all the other versions your dad created! Thanks so much for your website and your book!....E.K. 4/2/04
....I love the puzzle. I had never heard of Cluster Puzzles until I read the recent article in Toy Shop magazine about them....I was particularly interested in these puzzles because I am an elementary art teacher and am constantly looking for interesting and creative ideas I can adapt in my classroom....R.R. 3/28/04
I cannot tell you how long I thought of these....Your father's work is so treasured by me and I so appreciate your time and effort in preserving it for us....D.V. 3/16/04
Hi! I own one of the original Animals cluster puzzles, and I found your website while trying to research it.... R.S. 3/15/04
....I am thrilled to have stumbled on these on ebay....They are a great memory from way back when. I'm glad to read your dad is still around-what a fun childhood you must have had!! N.E. 2/23/04
Please make these puzzles again. I loved them as a child and my children love them also. C.L. 2/23/04
....I truly enjoyed your dad's puzzles as a second - and third-grader. I'm looking forward to seeing them again. M.F. 2/17/04
....the Story Puzzle is GREAT! I love it. What a piece of history! Thanks so much.... A.W. 1/23/04
Wow! How cool! A Cluster Puzzle website. I played with these puzzles when I was a girl, and rediscovered them when I had the amazing fortune to pick up the three puzzle set at a thrift store for 50cents.... V.H. 1/17/04
....I have enjoyed your dad's puzzles since I was a boy in Brooklyn in 1967....J.M. 1/12/04
....We had Animals and Figments in the 60s (maybe early 70s) and I bought the boxed set of three puzzles when it was available to give my own children. I think we have 90% of the pieces after much use. I would love to get a new set.... T.B. 12/27/03
I am a HUGE fan of Cluster Puzzles. My grandfather gave me a three-puzzle set when I was just a wee lad, and it really is the most interesting puzzle set ever. The dog got into the set once (he had quite a taste for puzzle pieces) and chewed a couple pieces and I've been terribly heartbroken at the loss.... R.M. 12/25/03
Hello, I was introduced to the Jumble Fits puzzles on Christmas Eve at a friends party. I couldn't help but be drawn in after watching the group struggle with old No.2. I'd be interested in any information you could send me on purchasing these treasures. K.K. 12/25/03
...I remember so fondly the puzzles your dad made when I was a kid. They belonged to my brothers, and I have been trying to recall what they were called for the last year or so. Today, I suddenly recalled 'Figments', and was able to search up the rest.... S.L. 12/15/03
If you are making "Figments", please tell us where we can find some!! We just found an incomplete set from long ago, and had hours of hilarious fun with it! C&E 12/8/03
I loved your puzzles as a child and would love to have another version of Figments, which was my favorite..... I would love a copy to give to my children. Thanks for the memories. L.R. 11/24/03
Just thought I'd let you know that I found a perfectly preserved 'figments' puzzle at a local thrift shop, dated 1974. I remembered the puzzle from when I was young.....I LOVED it!.... R.D. 10/1/03
We love to hear from you. If you feel inspired, drop us an email message at: info@azplerp.com